PDF
Attorney James Green, Jr. Retires After Distinguished 40-Year Career
09.20.2022
Tulsa, Okla. (September 20, 2022) - After a notable legal career spanning 40 years, attorney James Green, Jr. has retired from Conner & Winters. During his 25-year tenure with the firm, Mr. Green has distinguished himself as a leader in the rental car insurance industry. He is known as a strong client advocate who leads with integrity, wisdom, and honesty.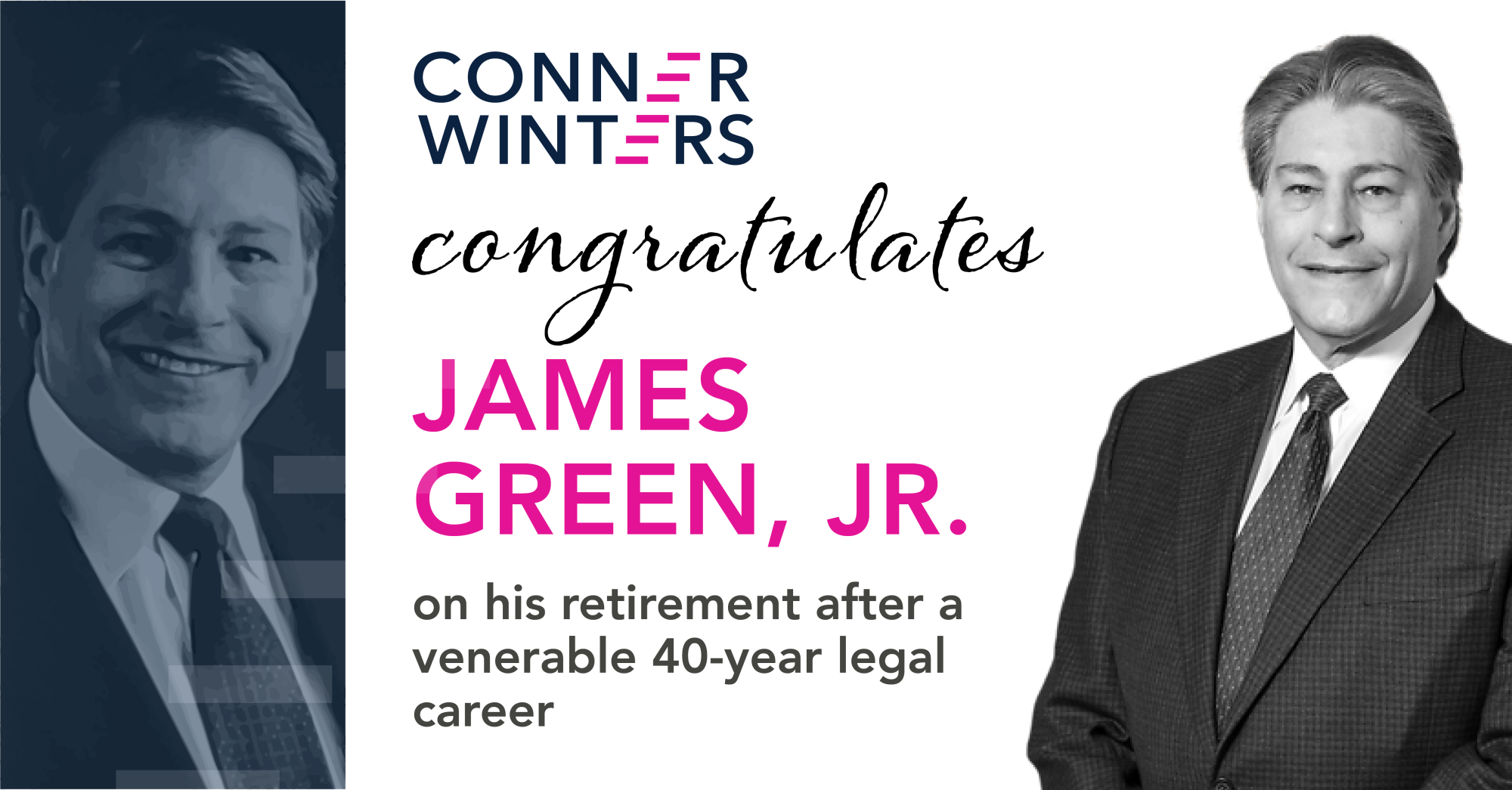 As a young man, James Green, Jr. attended Central High School in Tulsa. He completed his undergraduate studies in Dallas at Southern Methodist University, where he also played football. Mr. Green then returned to Tulsa to pursue his law degree at the University of Tulsa College of Law. After graduating among the top students in his class, Mr. Green began his law career at Feldman Hall, where he first gained regional exposure and experience.
Following stints at Hall Estill and Lipe Green, Mr. Green joined Conner & Winters, where he has since spent over 25 years representing large corporate clients, leading rental car companies, and national insurance carriers. He has negotiated settlements in a variety of insurance coverage disputes and counseled major corporations and insurance carriers on significant risk management matters. Mr. Green has also handled complex, high-stakes litigation cases, leveraging his unique skills in cross-examination and negotiation to deliver favorable results for his clients.
Since 2006, Mr. Green has been recognized by Best Lawyers in America® and Super Lawyers® for his work in insurance law, earning the designation of "Lawyer of the Year" for insurance law in Tulsa in 2015 and again in 2019. The Tulsa County Bar Association selected Mr. Green as the Outstanding Senior Lawyer in 2008. Mr. Green also received the William J. Paul Oklahoma Justice Award in 2010 by the Legal Aid Services of Oklahoma, where he has served as a board member since 2014.
Throughout his celebrated career, Mr. Green has been well-regarded by his colleagues for providing his clients the highest quality of legal representation. He is admired for his fierce negotiation skills and his strategic approach to litigation.
From listening carefully, to treating people with respect, to crafting a compelling story, Mr. Green embodies the characteristics of a truly great lawyer — and he has never been selfish with these qualities. Attorneys that have worked alongside Mr. Green value his mentorship, with many praising his willingness to help others and to lead by example.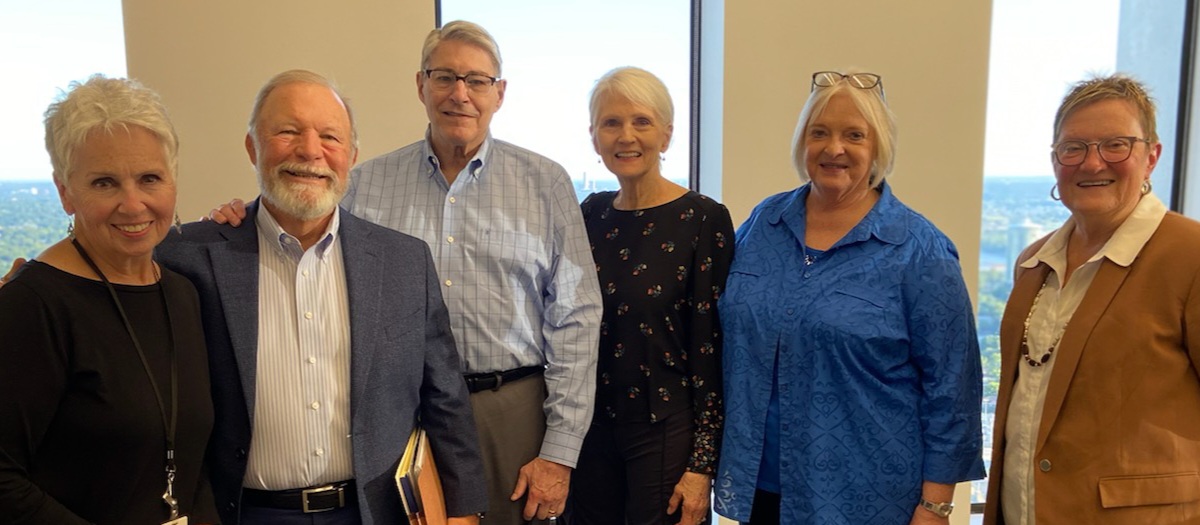 On September 20th, attorneys and staff from Conner & Winters gathered at the Tulsa office to celebrate the career and retirement of attorney James Green, Jr. Among the many wonderful things said about Jim:
"If Jim says something, you can take it to the bank." - Melodie Freeman-Burney, Partner
"Jim is a great lawyer, and an even better mentor who leads by example." - Robert D. James, Partner
On behalf of everyone at Conner & Winters, we congratulate Jim on his successful career and wish him a very happy retirement.